Welcome to Carinthia Bus!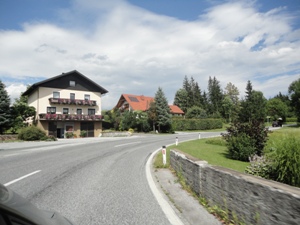 Carinthia Bus is a platform for bus rental brought to you by Carinthian motorcoach companies and the Austrian tour operator City Tours. We offer you a broad selection of charter bus services in Carinthia, including for instance:
Charter bus rental for transfers: we offer our charter bus service for bus transfers to all groups of travellers wishing to travel from one place to another in Carinthia, and we would be happy to carry you across Carinthia in our comfortable and reliable buses and minibuses with experienced local bus drivers.
Charter bus rental for sightseeing tours: groups of travellers wishing to discover Carinthia's many tourist attractions can book our charter bus services for sightseeing tours in coaches of different size. Additionally, we can also provide you with professional local tour guides.
For general information about our company as well as our charter bus services please consult our legal information page. If you are interested in making a reservation for a bus transfer or a guided tour by coach in Carinthia, please call us at +43 6991 952 49 34 or write us to . The team of Carinthia Bus is looking forward to hearing from you and will be happy to assist you!
Rent a bus in Austria and in Europe
Carinthia Bus is part of the bus rental society network Austria Bus and of the bus rental platform www.europe-buses.com which is active all over Europe. Altogether with bus companies from Carinthia, Austria, Slovenia and Italy, Carinthia Bus offers international bus transfers, that from or to any location in Europe. If you need to book for a bus transfer, do not hesitate to contact our team at Carinthia Bus via email at or call +43 6991 952 49 34!
Tourist attractions in Carinthia
Klagenfurt
The regional capital of Carinthia hosts many tourist attractions such as the famous "Dragon". More information...
The Wörthersee Lake
The biggest lake in Carinthia presents numerous recreational and cultural activities. More information...
Minimundus
An amusement park close to the Wörthersee Lake which contains miniature buildings from all over the world. More information...
The Landskron Castle
Fascinating castle socked into a mountain inhabited by a colony of free monkeys. You can attend a falconry show or eat at a gastronomic restaurant. More information...
The Hochosterwitz Castle
Impregnable fortress enjoying a dazzling view and having a panoramic lift. More information...
The Obir Grottoes
Exciting shuttle transfer to this mysterious underground paradise. More information...
The Klopein Lake
The warmest waters in Austria, it is the perfect destinations if you are planning a relaxing break. Various activities are at hand for the whole family. More information...
Saint-Paul Abbey
Impressive Benedictine abbey dating from the Middle-Age mainly designed in baroque style and exhibiting rich and varied artistic treasures. More information...